India has grown weary of the numerous scandals and scams in the recent past. Every day a new massive scandal emerges causing crores of rupees to be pocketed by corrupt bureaucrats and politicians while the common man just watches and hopes for justice. But we must not forget them because if we do, they will continue to happen time and again till we become numb to the sickening atrocities committed for profit and power. Here are 10 scandals India must never forget.

1. Vyapam Scam, 2013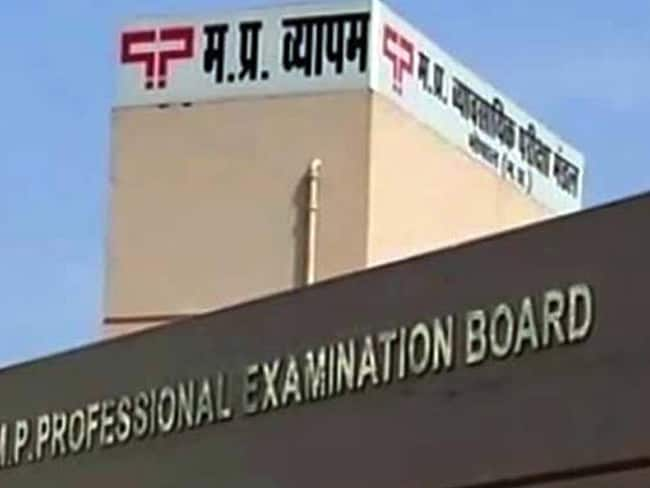 The Vyapam scam was a massive admission and recruitment racket politicians, senior officials and businessmen. The Vyavsayik Pariksha Mandal which was responsible for conducting several entrance tests in the state helped thousands of candidates bribe their ways to top marks and entrance tests. The scam involved 13 different exams for selection of medical students and state government employees (including food inspectors, police men. The methods of cheating included, copying, impersonation and submitting empty mark sheets. The scam came into light in 2013 when Indore cops arrested 20 people who had impersonated candidates. Whistleblower Dr Anand Rai who filed a PIL into the investigation of the scam received death threats. Around 43 people connected to Vyapam (mainly middlemen) have died in suspicious circumstances. Around 2000 politicians including an ex-MP education minister have been arrested. Current MP CM Shivraj Singh Chouhan has also been accused of playing a part but has not been formally accused or charged.

2. 2010 Delhi Commonwealth Games
It came as a surprise when the Indian capital was chosen to host the sports extravaganza. At first it received widespread criticism for spending billions of dollars on a lavish sports event. Then came complaints of construction delays, poor ticket sales, serious compromises on infrastructure, violation of labour laws and displacement of slum-dwellers. What really shocked the nation were the financial irregularities behind the games. Out of the Rs. 70000 crore spent on the Games, only half was spent on Indian sportspersons. CWG Organising Committee (OC) chairman Suresh Kalmadi was arrested for allegations of corruption in awarding the contract to a Swiss firm at an excessive cost in the Timing-Scoring-Result (TSR) case. This caused a loss of about Rs 900 million to the exchequer.

3. UP Foodgrain Scam, 2003
Dubbed the "mother of all scams", the scope of the scandal was at over Rs 2000 billion (US$29 billion).  From the years 2002 and 2010, in Uttar Pradesh, food grain worth Rs 350 billion (US$5.2 billion) was meant to be distributed amongst the poor. Instead, it was sold in the open market. The Special Investigation Team (SIT) lodged over 5,000 FIRs. The scam was brazen, widespread and at the behest of  bureaucrats, politicians. Fake registration numbers of vehicles were used to divert food supply meant for below poverty line (BPL) people.

4. Gujarat Fisheries Scam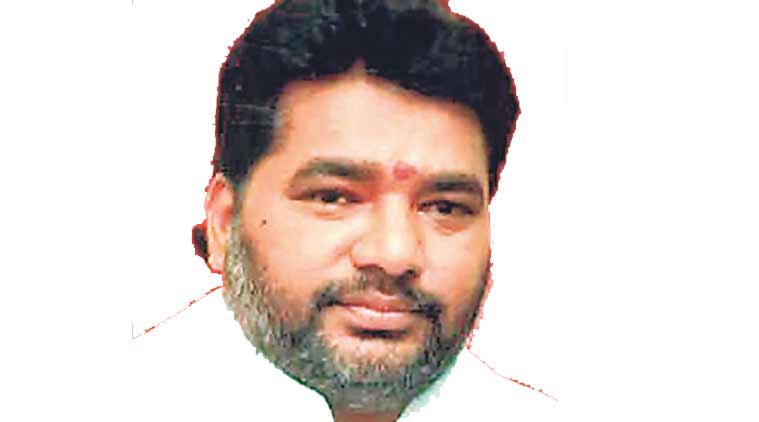 In 2015, Special Anti Corruption Bureau (ACB) court judge of Gandhinagar, issued process against Gujarat minister Purushottam Solanki and former cabinet minister Dilip Sanghani. Solanki who was Minister of State for Fisheries in 2008, was involved in illegally granting contracts for fishing in 58 reservoirs across the state of Gujarat. Solanki who is now Minister of State for Animal Husbandry allegedly allotted contracts without following the tendering process. The other accused were Arun Sutariya, a former Fisheries Secretary, Victor Kharadi, a former Deputy Secretary in Fisheries department, Kamlesh Tabiyar, a former Under Secretary and Chandrika Shah, a former section officer of Fisheries Department. The scam totalled Rs 450 crores. Recently, The Gujarat High Court stayed a non-bailable warrant against minister Purushottam Solanki. The scandal came into the public sphere in 2008 after Ishaq Maradia, a fishing contractor, approached the High Court accusing Solanki and the others of irregularities in awarding fishing contracts.

5. Arvind and Tinoo Joshi
1979 IAS batch couple Arvind and Tinoo Joshi were accused of amassing a whopping Rs 43 crore of wealth disproportionate to their income. In September 2015, Arvind Joshi, who was on the run for a year, surrendered and applied for bail on the pretext of suffering from blood cancer. The argument was rejected by the court. His wife had previously surrendered in January and had sought bail for health reasons but was denied the same.
Arvind who was principal secretary (jails) and wife Tinoo principal secretary (women and child development) was suspended in 2010 when the Income Tax department raided their official bungalow and found Rs 3 crore cash and investments worth hundreds of crore of rupees.

6. Bellary Mining Scam
The mining scam of iron-ore rich Bellary region of Karnataka involved brothers Gali Karunakara Reddy and Gali Janardhana Reddy who paid a small royalty fee and used their political connections so their Obulapuram Mining Company could operate in the Bellary region. In 2008, a report stated that mining had been done on prohibited areas and encroached on forest land, devastating the ecological system. The Lokayukta found that bureaucrats and politicians had also been involved. The final report in July 2011 accused mining companies, ministers, government officials and even banks of cheating the state of a whopping 16,085 crore rupees. Sitting Chief Minister Yeddyurappa and his family were also accused of accepting bribes in exchange for mining leases and the scandal led to his resignation. Former Chief Minister H D Kumaraswamy was also accused. Former Karnataka Tourism Minister Janardhana Reddy was later arrested by the CBI but granted bail by the Supreme Court in 2015.

7. Bihar Fodder Scam
The scam involved the concoction of vast numbers of livestock for which fodder and medicines was supposedly procured. About US$330 million was embezzled from the government treasury to the pockets of corrupt officials in Bihar. Sitting  Chief Minister of Bihar, Lalu Prasad Yadav, former Chief Minister, Jagannath Mishra were also implicated and arrested in the scandal that broke out in 1996. It started with some government employees submitting false expense reports and grew into a full fledged scam involving numerous politicians and bureaucrats. Around 500 have been accused and punished by courts.
Lalu Prasad was sentenced to 5 years in jail in a fodder scam case by a special CBI court on 3 October 2013. He has lost his Lok Sabha seat and is also allowed from contesting election for six years. He is currently out on bail.
Jagannath Mishra was been handed a 4-year sentence by a special CBI court. His provisional bail was extended by the Jharkhand High Court.

8. Bofors Scandal
One major political scandal that continues to haunt the Congress till this day played out in the 1980s and 1990s. Then Indian PM Rajiv Gandhi and several other members of the Swedish and Indian governments were accused of receiving kickbacks from Swedish arms manufacturer Bofors AB for winning a bid to supply India's 155 mm field howitzer guns. The Swedish company reportedly paid Rs 640 million (US$9.4 million) in kickbacks to top Indian politicians and defence officials The middleman  Ottavio Quattrocchi who reportedly brokered the deal was close to Rajiv Gandhi's family. He died in 2013 of a heart attack. The CBI has been accused of bungling the case by by delaying FIRs and withdrawing its case against Quattrocchi.

9. 2G Scam
The 2G spectrum scam consisted of bureaucrats and politicians illegally undercharging telecom companies for frequency allocation licenses, which they would then use to create 2G subscriptions for cell phones. The difference between the money collected from the companies and the money that was supposed to have been received is estimated to be Rs 1,76,645 crore. A Raja, the main accused, is believed to have received Rs 3,000 crore as a bribe to bring forward the cut-off date for applications for the spectrum from the initial October 1, 2007 deadline. He was formally charged, sent to jail and is out on bail since 2012. M. Karunanidhi's daughter, Kanimozhi helpedi A. Raja to get DB Realty promoter Shahid Balwa to route Rs 200 crore to Kalaignar TV, in which she has a 20% stake. Telecom Secretary Siddharth Behura, top officials at Loop Telecom, Essar Group and the Reliance Anil Dhirubhai Ambani Group have all been named in the scandal that has been named as the "Top 10 Abuses of Power" by Time Magazine.

10. Saradha Scam
Saradha group, a consortium of 200 private companies ran a massive Ponzi scam, till it collapsed in April 2013. The group collected around Rs 200 to 300 billion (US$4–6 billion) from over 1.7 million mainly low-income depositors in the form of 'chit funds' as it was popularly referred to. Two MPs – Kunal Ghosh and Srinjoy Bose, former West Bengal Director General of Police Rajat Majumdar, and Transport minister in the West Bengal Government – Madan Mitra were arrested in connection with the scandal. Sudipto Sen was the chairman and managing director of the Saradha Group, promised astronomical returns to investors and gave commissions of 20-40% to investors to their agents to pump in more money. They used MLAs and celebrities to market their brand and invested their money in real estate, tourist retreats making it even harder for the SEBI to catch them. As early as 2009 MPs warned the government and SEBI issued notices from 2010. The scam, like most Ponzi schemes ran its course taking with it the savings of many low-income people.