Kolkata was nicknamed the 'City of Joy' after the 1985 novel by Dominique Lapierre of the same name. The city continues to inspire poets, writers and ordinary people all over the world. These are some of the best quotes about this enigmatic city.

1. On the City's Handsome Nature
"As we enter the town, a very expansive Square opens before us, with a large expanse of water in the middle, for the public use… The Square itself is composed of magnificent houses which render Calcutta not only the handsomest town in Asia but one of the finest in the world."
L. de Grandpré, French visitor in A Voyage in the Indian Ocean and to Bengal, 1803.

2. On The City's Wealth
"Calcutta is by far the richest city in India, even though its various problems have started to turn its richness into a collapsing wealth. It is possibly the richest city anywhere between Rome and Tokyo in terms of the money that is accumulated and represented here."
Geoffrey Moorhouse in Calcutta: the City Revisited, 1971.

3. On the City's Soul
"Calcutta is not for everyone.
You want your city clean and green, stick to Delhi.
You want your city rich and impersonal, go to Bombay.
You want them hi-tech and full of draught beer, Bangalore's your place.
But if you want a city with a soul, come to Calcutta"
Vir Sanghvi

4. On the Adda Culture
"Calcutta's the only city I know where you are actively encouraged to stop strangers at random for a quick chat."
Tahir Shah, Sorcerer's Apprentice

5. On the City's Complacency
"Rebellion sounded like a lot of fun, but in Calcutta there was nothing to rebel against. Where would it get you?"
Bharati Mukherjee, Desirable Daughters

6. On the City's Rules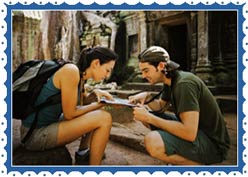 "Where does one go in a tremendous city like Calcutta to find insider information? I recalled India's golden rule: do the opposite of what would be normal anywhere else."
Tahir Shah, Sorcerer's Apprentice

7. On Their Love of  Celebration
"Bengalis love to celebrate their language, their culture, their politics, their fierce attachment to a city that has been famously dying for more than a century. They resent with equal ferocity the reflex stereotyping that labels any civic dysfunction anywhere in the world 'another Calcutta.'"
Bharati Mukherjee

8. On it's Hidden Stories
"Those places where sadness and misery abound are favoured settings for stories of ghosts and apparitions. Calcutta has countless such stories hidden in its darkness, stories that nobody wants to admit they believe but which nevertheless survive in the memory of generations as the only chronicle of the past. It is as if the people who inhabit the streets, inspired by some mysterious wisdom, relalise that the true history of Calcutta has always been written in the invisible tales of its spirits and unspoken curses."
Carlos Ruiz Zafón, in The Midnight Palace, 2011.