The image and career of a celebrity depends on what the public thinks of them. You make a good move, the public worships you, feeds your ego. One whiff of a scandal and its all gone and your career, gone to the dogs. These celebrities were all set to soar high in their respective careers till they got embroiled in ugly scandals.

1. Ashmit Patel and the MMS Scandal
The tall, dark and handsome brother of Ameesha Patel had a successful film, Murder and was all set to have a decent future but a compromising  leaked MMS clip of him and ex Riya Sen tarnished his image in Bollywood for good. He got a few forgettable film roles after that, but is best remembered as a Big Boss contestant, and we all know the kind of 'red-hot' careers BB contests have.

2. Mamta Kulkarni's Numerous Controversies
Mamta Kulkarni ruled 90s Bollywood with films such as Karan Arjun and Sabse Bada Khilaadi but was no stranger to controversy. First came her topless cover shoot in Stardust in 1993, then she married drug lord Vicky Goswami while he was still in jail in 1997. Then, after finally getting a role in China Gate she was dropped from the cast. Rajkumar Santoshi got threatening calls from the underworld and he couldn't drop her. The film went to be a flop and Mamta went to accuse of Santoshi of making sexual advances toward her. Needless to say, her career had ended.

3. Madhur Bhandarkar's Rape Accusations
The National award-winning director of Chandni Bar and Fashion was regarded as one of the most realistic directors and his films were received well both critically and commercially. Then, in 2012, he was accused of rape by starlet Preeti Jain. In 2004 she had lodged a complaint with the Mumbai police about Bhandarkar raping her 16 times between 1999 and 2004 on the pretext of casting her as actress in his films. She also claimed he promised to marry her but reneged on his promises. After Jain said she was not pursuing the case any further, the Supreme Court quashed the case against him. Bhandarkar's career nose-dived after that and his latest film, Calendar Girls, was a massive flop.

4. Shiney Ahuja Raping His Domestic Help
The actor won the  Filmfare Best Male Debut Award for Hazaaron Khwaishein Aisi in 2003 and starred in a couple of successful films. In 2009, he was accused of rape by his domestic help. After refusing the charge at first he admitted to consensual sex with the 18-year-old and served time in jail. The domestic help then went back on her statement and said the accusations were false. But the trial court refused to accept the retraction and sentenced Ahuja to seven years rigorous imprisonment. Ahuja filed an appeal and his application is still pending. Although he appeared a bit role in Welcome Back in 2015, his career is as good as dead.

5. Monica Bedi & Abu Salem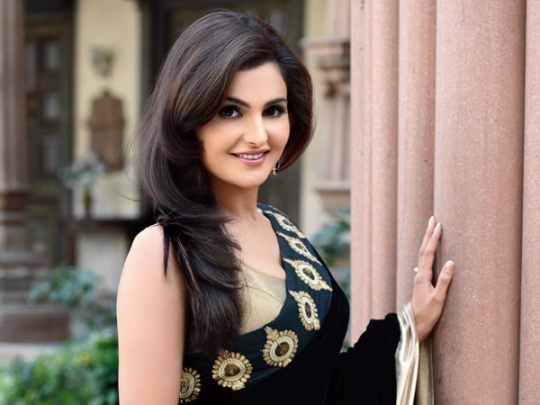 The actress had appeared in a couple of films and TV shows but what really grabbed people's attention was her relationship with criminal Abu Salem. She served jail time for entering the country on a false passport along with Abu Salem. But when you shack up with a man who is convicted of murder and the 1993 serial blasts, no good can come of your career. She is still remembered for being his girlfriend.

6. Somy Ali
The ex-girlfriend of Salman Khan was a tabloid favourite in the 1990s. The not-so-successful Bollywood actress created headlines when rumours of Salman Khan allegedly smashed a coke bottle over head surfaced. She later clarified that Salman had broken the bottle on the table as he was angry at her trying alcohol for the first time. After they broke up, she blamed Aishwarya Rai for coming between Salman and her. Her Bollywood career soon fizzled out after the Coca-Cola incident, she headed back to the USA for a university degree and now heads a non-profit organisation.

7. Mandakini & Dawood Ibrahim
She is best known for dancing under a waterfall in Ram Teri Ganga Maili. In 1994, she was rumoured to be have been dating gangster Dawood Ibrahim. Pictures circulated of the two of them only fuelled the fire and whispers of Dawood financing and pressurizing people to cast her in films destroyed her career. She quit films in 1996.

8. Shakti Kapoor's Sting Operation
Kapoor was caught on camera in a sting operation exposing the casting couch of Bollywood, where he promised roles in exchange for sexual favours. The star who played oddball characters and villains for almost three decades claimed to have been framed. His career however after the incident has been largely forgettable and he is now known as Shraddha Kapoor's father.