The director of Ringing Bells—which was behind the astonishingly low-priced Freedom 251 smartphone—has been held by police for alleged fraud. Mohit Goel, the director of the company, was detailed by policemen after Ayam Enterprises—the distributors of Freedom 251— filed an FIR alleging that  Ringing Bells cheated them of Rs 16 lakh.
"We paid Rs 30 lakh to Ringing Bells through RTGS on different occasions. But it delivered us product worth Rs 13 lakh only. Upon follow-up, we could get products plus money totaling Rs 14 lakh," Ghaziabad-based Ayam Enterprises said in their FIR.
Ayam Enterprises said that when they asked for their balance of Rs 16 lakhs, they were threatened with their life.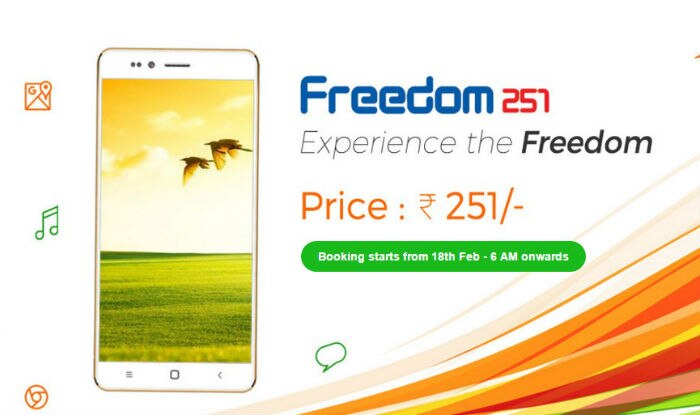 Freedom 251 was launched by Noida-based company in February 2016 at a promotional price of Rs 251. The company had claimed they would sell five million units of what was dubbed the cheapest smartphone in the world. They claimed that 30,000 units of the phone were booked with seven crore people registering for it.
The company claims it has delivered 70,000 units to customers in December 2016 after claiming they had sold 5000 units in July the same year.
The company's phone is believed by many to be a Ponzi scheme with BJP MP Kirit Somaiya filing an FIR against the company under the Section 420 of the Indian Penal Code (IPC) and the Information Technology Act. Ringing Bells has also been accused in a cheque bouncing case and for fraud and non-payment of dues worth Rs 80 lakhs by its customer services provider Cyfuture.