Last year one, Maharashtra declared drought in more than 30% of the villages in the state. More than 660 farmers committed suicide in Marathwada lone, the worst hit district. The effect of El Nino coupled with poor water conservation efforts and climate change ensure that the poorest have no access no water and migration to already overpopulated urban cities increases. Elsewhere across the world, the situation is grim. The Middle East, Vietnam, Southern Africa are already reeling under the effects of severe drought. The situation doesn't look like its going to end any time soon.

1. Southern Africa
Botswana, Lesotho, Mozambique, South Africa, Zimbabwe are suffering the worst drought in decades with total rainfall at less than 60 percent. Drought emergencies have been declared in Lesotho, South Africa, and Zimbabwe. Crop failures are leading to food shortages and as a result food prices increase with an over-dependence on imports. 2.5 million people are in a state of food insecurity.

2. California, USA
The sunny state of California is entering it's fourth year of a historic drought. The state governor had to declare a state of Emergency in January 2015 and imposed strict conservation measures. Every major water reservoir in the state is at dangerously low levels. The drought and scorching temperatures has been punishing on the environment with 58 million trees being affected and the wildfire season being one of the worst in years.

3. Vietnam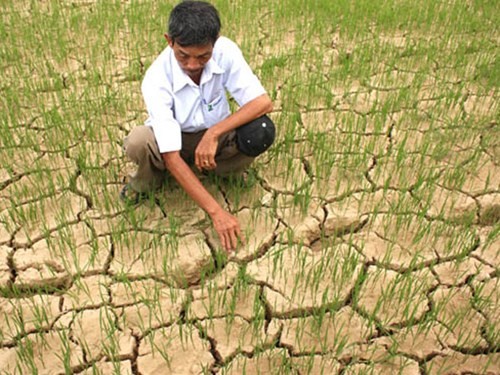 Vietnam has been hit by the worst drought in 90 years.The Mekong River is at its lowest level since 1926. The El-Nino weather pattern is to be blamed for the severe shortage of rainfall. The under developed country is highly dependent on agriculture as a source of income. The country is the world's second largest producer of coffee and rice which require large amounts of water. The country's government has $3.8m of financial assistance for affected areas and has asked residents to save water for domestic rather than agricultural use.

4. Middle East
NASA has said that human induced climate change is responsible for the worst drought in 900 years.  The recent drought in the Levant which lasted from 1998 to 2012, is not only longer but also about 50 percent drier than the driest period in the past 500 years, and 10 to 20 percent drier than the worst drought since 1100, according to Ben Cook, a climate scientist at NASA. Water supplies are expected to deteriorate in the next 25 years. Drought and water shortages are believed to have contributed to the Syrian civil war.

5. Ethiopia
The impoverished, East African nation is experiencing its worst drought in half a century with three consecutive failed rains. The rainy season from June-September contributes  42.3 percent of the country's GDP and employs around  73 percent of the labour force. 75 percent of harvests have been lost, one million livestock have died, and ten to fifteen million people require food immediately, and 430,000 children are suffering from severe malnutrition.

5. Israel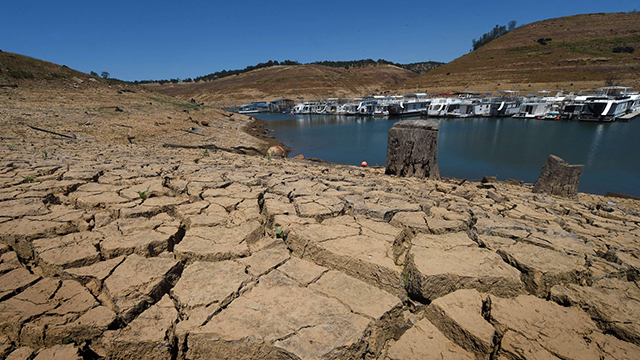 Israel has entered its third year of drought. This February saw a 50% drop in rain.  The Israel Water Authority (IWA) reported that this winter has been one of the worst on record in terms of rainfall.

6. Papua New Guinea
People in severely drought affected villages in Papua New Guinea are eating toxic mushrooms and clay to stave off hunger. The El-Nino effect has caused rivers to dry up, crops to fail, livestock to die and schools and clinics have shut. Water-borne diseases have spiked since most people have been washing their laundry in the rivers. An estimated 2 million people are affected.

7. Thailand
The Agriculture and Cooperatives Ministry has said 47 districts in 12 provinces have been declared drought disaster areas. Water in 10 main dams across the country have dropped to critical levels. At least eight hungry wild elephants, compelled by drought and lack of food, raided an oil palm plantation in Kanchanadit district overnight, uprooted trees and ate the young nuts.