J.K Rowling recently posted two letters of rejection on Twitter at the request of a fan. Rowling had received those particular letters for her book, 'The Cuckoo's Calling', which she wrote under the pseudonym of Robert Galbraith.
She posted these letters in an effort to encourage upcoming writers and to remind them that all is not lost, even in the face of rejection. "I had nothing to lose and sometimes that makes you brave enough to try." she tweeted. Rowling is no stranger to rejection, her Harry Potter series was turned down 12 times by publishers before it went on to become a worldwide phenomena. She isn't the only famous author who has been rejected only to become a worldwide success, these celebrated authors all had their works turned down before being published.

1. Animal Farm, George Orwell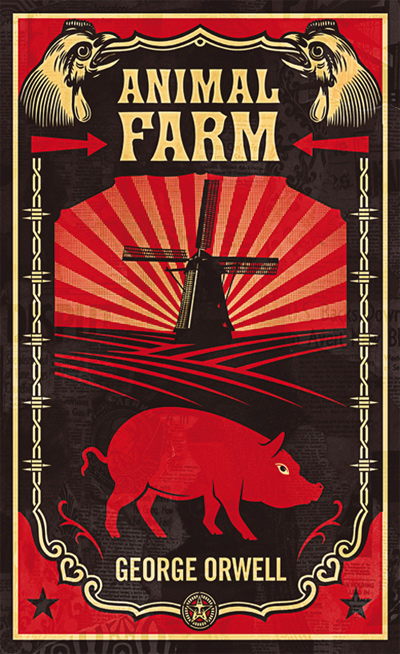 The dystopian novel was turned down by TS Eliot, publisher of Faber and Faber and labelled "unconvincing".

2. Moby Dick, Herman Melville
One of the greatest novels of our times was initially rejected for being very long, and rather old-fashioned."

3. Agatha Christie
The queen of crime novels had to wait for 5 years to find a publisher. Her books have collectively sold half a billion copies.

4. Gone With The Wind, Margaret Mitchell
The iconic book which spurned the iconic film of the same name was reportedly rejected 38 times by publishers before going to sell 30 million copies.

5. The Diary of a Young Girl, Anne Frank
The true-life events of a teenage girl trying to survive the holocaust was rejected 15 times before it was published. One publisher even said, "The girl doesn't, it seems to me, have a special perception or feeling which would lift that book above the curiosity level." 25 million copies certainly seemed to have piqued people's curiosity.

6. Ulysses, James Joyce
The Irishman's modernist novel was rejected on the grounds of obscenity by publishers.

7. Carrie, Stephen King
"We are not interested in science fiction which deals with negative utopias. They do not sell," said one of 30 rejection letters to Stephen King. The book was the first of his to be published.

8. Little Women, Louisa May Alcott
A snarky publisher advised Alcott to "stick to teaching." The book remains in print and a rite of passage to young women the world over.

9. Twilight, Stephenie Myers
14 consecutive agency rejections did not deter Stephenie Myers from writing and publishing teen vampire drama series, Twilight.

10. Life of Pi, Yann Martel
5 publishers turned down Martel's Man Booker Prize winning novel.