Everybody loves doughnuts! Gone are the days when MoD ruled over the Indian Doughnut market. Other, more reputed, International brands have come in. Today's doughnut scene is a clash between Dunkin' Donuts and Krispy Kreme!
Therefore, we draw a stark comparison between these two warriors for you:
1. Brief :
Dunkin' Donuts: DD is an international food chain, primarily donuts and coffee shakes. It opened last year in September 2014. It comes under the cafes and fast food category.
Krispy Kreme: Krispy Kreme Doughnuts, Inc. is an American global doughnut company and coffee house chain. It opened its first store in Mumbai in October, 2014.
2. Location :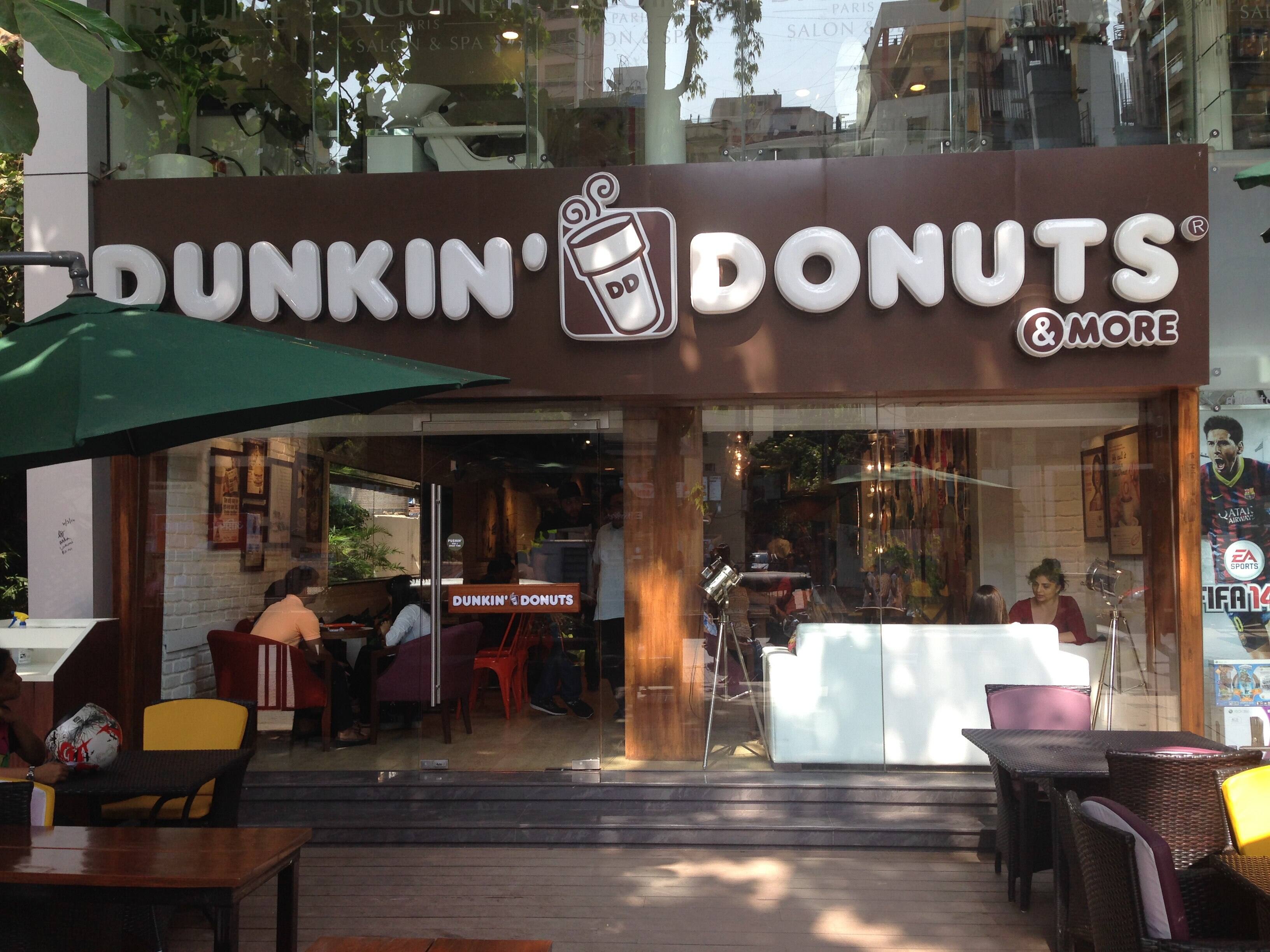 Dunkin' Donuts: In Mumbai itself, DD is available in 5 distinct locations. Its there in Bandra Kurla Complex, Khar, Ghatkopar, Malad, Powai.These places are hotspots for shopping, entertainment and other attractions.
Krispy Kreme: As of now, Krispy Kreme is available in 5 locations; Bandra, Juhu, Powai, Goregaon East, and in Thane. All outlets are located at Popular locations in their respected areas, hence are frequented by fairly large crowds on a regular basis.
3. Ambience :
Dunkin' Donuts: Unlike its stores elsewhere in the world, the Mumbai outpost of Dunkin' Donuts is designed for lingering. You can plonk yourself in their capacious chairs, taking advantage of their free Wifi (which they're in the process of setting up) for hours without any interruption from the polite staff manning the 1,650 square feet store. They have different set-ups consisting of tables and chairs, sofas and high placed chairs. Basically the ambience is nice and spacious.
 Krispy Kreme: All five stores are large, and with its bright lightings, breezy playlist, they offer a chilled out vibe to hang out while sipping on coffee and enjoying a doughnut. Although none of them currently offer Wifi services (and seemed clueless when asked if they had plans to have WiFi connections anytime soon), which is a huge disappointment.
4. Crowd :
Dunkin' Donuts: As DD relatively easy on the pocket, the crowd consists of teenagers and college students. Because of it's convenient location, DD is also the after-work joint for several office goers.
Krispy Kreme:  The crowd is as diverse as it gets, ranging from budget-strained teenagers to wannabe writers jamming away on their laptops. Most of the customers prefer take-aways though.
5. Indian Variants :
Dunkin' Donuts: Unlike other donut chains which have tried adding Indian flavours and twists to the original American variant, DD has kept it simple with their basic flavours, not hampering with weird combinations at least. DD has two kinds of doughnuts basically; the ring, and the shell ones. Each of them having different toppings and flavourings. It's so much better than those Indian-ised doughnuts which basically aren't so good.
Krispy Kreme:  Krispy Kreme sticks with its tried and tested Doughnuts (offering both ring and shell variants), and the only visible addition made to their Menu made especially for their Indian outlets is the addition of Masala Chai.
6. Pricing :
Dunkin' Donuts:
Doughnuts – Rs. 62 to Rs. 69
Burgers – Rs. 54 to Rs. 229
Wraps – Rs. 164 to Rs. 188
Coffee – Rs. 59 to Rs. 176
Sandwiches – Rs. 70 to Rs. 153
Salads – Rs. 147
Krsipy Kreme:
Original Glazed Doughnuts – Rs. 65
Other Assorted Doughnuts – Rs. 85
Beverages – Rs. 100 to Rs. 210 (excluding add-ons which are priced at Rs. 60)
7. Food :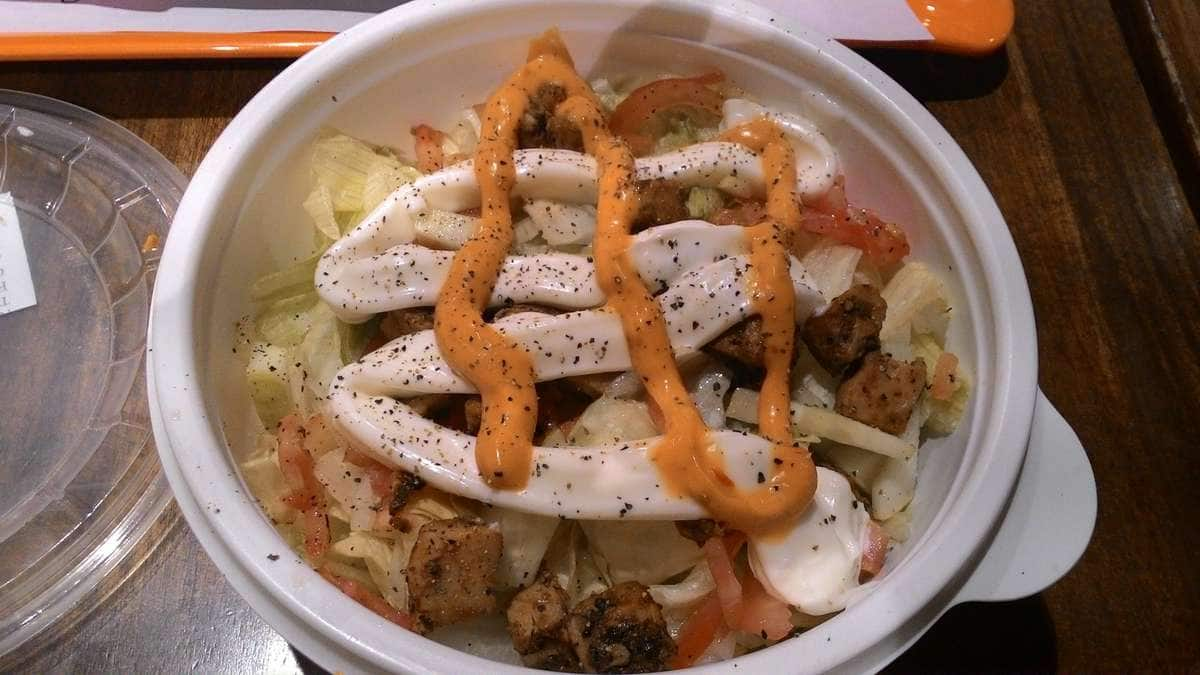 Dunkin' Donuts: The whole purpose of DD is basically doughnuts and their variants, but competing with them are their amazing burgers which are a must try and which are even better than what I have at burger king. Vegetarian and Non-Vegetarian is available as well. The Naught Lucy and the Potato Hash brown burger are a must try ones out here. Apart from the burgers and donuts, DD also offers a variety of wraps, sandwiches, salads also, which are incredibly good.
Krispy Kreme: Krispy Kreme keeps it simple with their menu, and offers a decent variety on beverages (Both Hot and Cold Coffee, Green Tea, Milkshakes, Sodas, and Chillers), along with their traditional doughnuts. Their Donuts, though extremely fresh, are slightly on the sweeter side (as compared to Dunkin Donuts).
However, if an overdose of sugar is what you want, Krispy Kreme is more than happy to adhere to your sugar requirements.
8. What Should You Order:
Dunkin' Donuts: 
Death By Chocolate donut,
Chef Special Veg Burger,
Tough Guy Burger,
Naughty Lucy Burger,
Heaven Can Wait Burger,
Mocha Chip frapp
Krispy Kreme:
Original Glazed Donut,
Chocolate Dream Cake,
Kookie Crunch,
Velvety Vanilla Shake,
Expresso Oreo Delight