"I like giving pain; making people beg for pleasure. It gives you a different kind of high, when you make your partner beg for your touch," shares Nia*, 26, a sculptor from Mumbai, who is into BDSM (Bondage Discipline Sadism Masochism).
"The pain you give them turns them on; if you know the kind of pain to inflict, it can make the other person climax. BDSM is not just about pain or hurting someone; there is a lot more to it than people can ever understand," smiles Nia.
Bayside Journal spoke to people from Mumbai who follow the BDSM lifestyle. We bring to you some exclusive details about Mumbai's secret world of BDSM.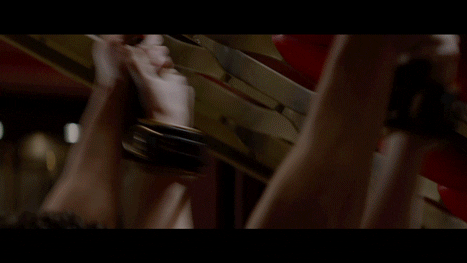 "First and foremost, BDSM is nothing like what you have seen or read in Fifty Shades of Grey. Unlike Christian Grey who loved doing everything, people usually are interested in three or four types of things rather than everything," says Natasha*, 31, who works in a publishing house.
Top, Bottom, and Switch
We have heard of the terms dominant (Dom) and submissive (Sub) but BDSM practitioners usually use the terms top and bottom. Top refers to the person in charge while bottom refers to someone who follows the orders.
"There are no rules that state a dominant can't be a submissive or vice-versa. If you are someone who enjoys playing both roles, you are usually called the switch. I am a switch; I have been a Sub for two years and for the last one year, I have been a Dom. It is fun when you order someone around and give pain to your Sub. It gets crazy when they cry and beg you to just let them climax. It is extremely pleasurable when you ask them to not cum yet and they have to listen to you," grins Rina*, 36, a marketing professional from Mumbai.
The Secret BDSM Parties in Mumbai
"BDSM parties are organised by the founding members. The founding members are the elites who have the bandwidth to pull the whole community together," shares Natasha.
However, not just anyone can enter these parties. "You need a special invitation from the members of the inner circle (who are permanent members of this group) to get entry into these parties. It might sound fictional but these parties are really hot," says Natasha. Not many know, but these secret BDSM parties are often organised even at the high-end hotels with high security arrangements.
Partner Swapping, Oral Sex, and Sex Sessions
"The best part about these parties is that you get to explore so much. You will see people giving oral or swapping partners, even having intercourse in front of you and that really turns you on. Once I was at this party, where a couple invited me to join them and you wouldn't believe how exciting the experience was. The woman kept fingering me, while I gave the man oral. I had multiples orgasms that night, without actually having sex," exhales Nadiya, 29, a PhD student, who was introduced to BDSM recently.
BDSM Is Not Always about Sex
While it is believed that everything in BDSM just ends up with sex but that's not the case. At times, it is more about the physical and sexual experience. "Of course, many a time you end up having sex; however, it just about leaving the person on the edge or making them climax without f**king them. Sometimes, you just talk while other times you just touch them. Sex is not even involved in the whole experience," says Rina.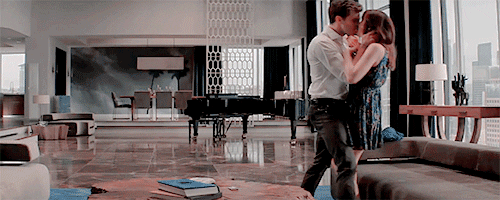 The Contract and You Can Say NO
If you have read (or watched) Fifty Shades of Grey, you already know that there are contracts involved. The contract talks about the requirements expected of both the parties. However, in Mumbai, not everyone is keen on following the contract system. "Just 10% of the community will have the paperwork done before they get into this kind of a relationship. In India, Subs are treated like slaves, which is so wrong," shares Nia.
Nia explains that the 'following everything rule' to please the Dom is rubbish. When contracts are made, both parties discuss what they would or wouldn't do, whether they are open to experiments and other such things.
"Pleasing your master is very important; that's the whole point. But it doesn't mean that you have to do everything. You can say no. I have been a Sub and the first thing my top taught me was to understand my consent is a must," says Nia.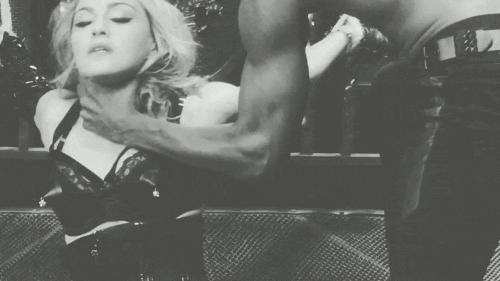 The Collar: Sign of Ownership
The collar is a sign of ownership. A Sub is expected to wear a collar, which can be made out of metal or leather. It symbolises that you belong to someone else.
Safe Words
Yes, safe words do exist because you never know when you might need them. You might not always use them but they are required. Your safe word can be anything that alerts your dominant that you need him/her to stop that very moment.
BDSM Meetings, Workshops, and Demonstrations
Following a BDSM lifestyle involves a lot of studying. You will constantly learn something new. People who have been into this lifestyle for over a decade still read up before trying out something new. "There are meetings, classes, and workshops about BDSM in Mumbai, where you are introduced to such subjects. You are suggested what to read; in fact, at times there are demonstrations," shares Natasha.
This article is the first in a three-part series on BDSM. Stay tuned for more