Ask anyone what living in Bombay is about, and you'll hear them say The sea-link, Marine Drive, Bollywood.
While I'm all for that, after living in this city for a year now (GUYS ANDHERI IS ALSO PART OF BOMBAY OK), check out the 10 most important things any person who wasn't brought up in the city definitely needs to know.
1. Try And Live Close To Work
One of the biggest luxuries in this city is to live close to work (which I do. HAH). But unfortunately, the best jobs are towards the south, and affordable living is well, not close to that.
At this point, you want to make a call on being able to afford an apartment that is a 10×10 space including the bathroom but within 2 km of work, or, 20×25 space where you MAY be able to turn in your bathroom without banging into the door, in a good society with nosy neighbours (which your folks will be very comfortable with). Make your peace.

2. Call The Vehicle As It Is.

It is not an auto, it is not an autorickshaw, just a riksha
So all you people from Madras, don't bother screaming 'auto, auto'. He will simply whiz on.

3. Keep Waiting Till You Get A Rikshaw.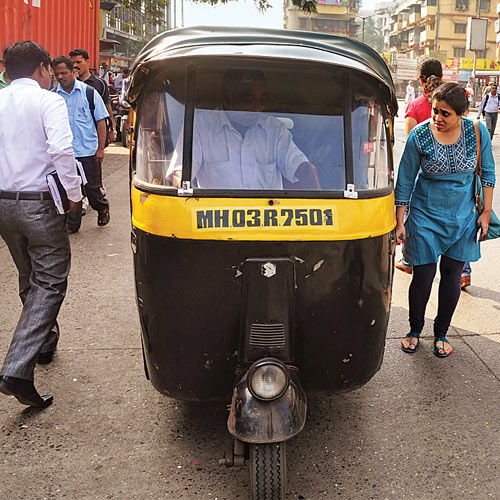 Which brings me to an important point. Do not give up on these ricks. The auto driver will be the bane of your existence. He will leave you stranded in the pouring rain and not bother to stop. He will wait for you to say you need to go to Ambani Hospital (4 times), shake his head, and keep going.
7th time is a charm, guys. The 7th auto might just take you.
Rickshaw,rickshaw. Dammit! Also, leaving post 9pm MAY work better. Peak hour refusal is more common.

4. East And West Is A Huge Divide.

You know how if it says 'Andheri-East, Andheri-West', we all so innocently presume that these areas are within 10 minutes of each other?
WRONG!
On an average day, it takes 45 minutes to traverse from Andheri West to the Andheri East side.. of the highway.
On another average day, it takes the same time to get from Lokhandwala to Chakala (by auto) as getting from Andheri to Vashi (en route Pune). #TrueStory
Pro Tip: Take the metro if you live near the OR take a rickshaw to the station, cross over the bridge by foot, and VOILA! West to east in less than 30 minutes!

5. One City Many Languages.
Mumbai is a multicultural city. So much so, that you can say 'Hmm haan ji' to the people who ramble in Hindi, add your 2 cents of English, easily talk in Tamil in Matunga and speak mixed Tamil-Hindi with the Iyengar bakery guy down the road.
Every other conversation with that guy goes like this.
"Hello bhaiya.. idly iruka? (is there idly). Nahi, sirf ek plate (No, just one plate)" I sometimes think he laughs at me once I've left.

6. Deal with The Crazy Monsoons.
You love the rains? You love eating hot pakoda and drinking hot chocolate on a cosy rainy day? Do the rains mean staying in and cuddling up with a book?
Yes?
Then you don't belong here.
Life goes on in the maximum city. Your umbrella is your BEST friend. Don't share it. Rubber chappals to match each outfit, a spare set of clothes at work, and you're sorted. Save the pakodas and hot chocolate for the weekends.

7. The Art Of Negotiation.
If you love to shop, this is the best city to live in. It's important to know the language and the lifestyle. Learn to negotiate for everything. People can take advantage.

8. Your Domestic Help Is Your Best Friend.
Your second best friend (after your broker) is your help at home. She will scold you if you don't eat hot food, remind you to buy groceries and veggies and not take offense if you open the door and go straight back to bed.

9. Midnight Commuting Is Common.
Working late? Out partying? Worried about getting home?
Worry not. There will always be autos, taxis and traffic for you any time of the day/night.
I have been stuck in a jam at 1 a.m in Bandra. Nothing more reassuring that there's activity on the roads while getting home. Adds to the safety value also.
Safe city, guys. You can have your late nights here.
10. You Can Call For Anything, Anytime,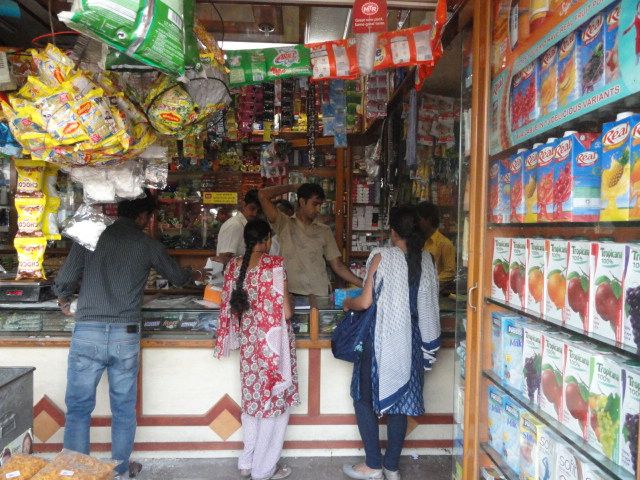 Last, but not the least, you can call for ANYTHING. Vegetables, groceries, milk, medicines. Make buddies with the shop guys next door, it helps. Groceries can come home till almost 10pm in some cases and there is always a 24/7 chemist in your vicinity.
Yes, you can also get off your lazy bum and go buy it yourself, but let's be honest. Nobody wants to get off a couch on a weekend.
There's probably a whole bunch of missing points here.
From someone who has lived in Mumbai for a year, I say soak in what the city has to offer and live the rollercoaster, even if you're in the suburbs 😀