At Bayside, we strive to bring you the best stories from around the world. But with the constant barrage of information from different mediums, great stories tend to get lost or missed out on. Here's a look at the biggest stories of the week gone by.

1. The Orlando Massacre
On June 12th a mass shooting took place at a gay nightclub in Orlando, United States. A gunman named Omar Mateen single handedly killed 50 people and severely injured 53 more. Mateen was eventually killed by the SWAT team.
There was a lot of back and forth about whether this was a hate crime by a homophobe or a terrorist attack, or if the ISIS involved.
While this was undoubtedly an act of terror, the discussion needs to steer towards the ease at which a gun can be acquired in the United States.
Read More: http://baysidejournal.com/8-questions-about-orlando-you-are-too-embarrassed-to-ask/

2. Udta Punjab Dominates Headlines
Udta Punjab won the battle of censorship against the CBFC after taking things to the Bombay High Court, who cleared the film for release with only one cut and and 'A' rated certificate.One day prior to the release there were rumours that parts of the film had been leaked.
With all the build-up created around the movie, there were mixed reviews about whether the film lived upto its hype. While most were awed with performances by Shahid, Alia, and Kareena, some said it wasn't that great. It may have been a regular film that simply chronicles the downfall of an individual on drugs.
Read More: http://baysidejournal.com/udta-punjab-just-one-upped-the-censor-board/
http://baysidejournal.com/review-udta-punjab-doesnt-exactly-live-up-to-the-hype/

3. Canada's Shocking Take on Bestiality
Canada's High Court ruled that sexual contact with animals is OK, as long as there is no penetration involved. This ruling was a result of a man who successfully defended his bestiality allegation where he was accused of sexually assaulting his stepdaughter, with one incident where he smeared peanut butter on the victim's genitals, and videotaped it as he got their pet to lick it off.
Read More: http://baysidejournal.com/canada-just-okayed-sex-with-animals/

4. Nepali Grandfather Goes Back to School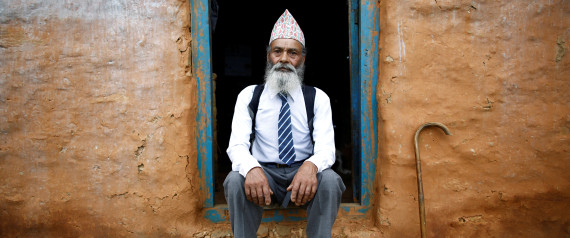 A heart-warming story of a Nepali man who goes back to school at the ripe old age of 68.
Read more: http://baysidejournal.com/why-this-nepali-grandfather-went-back-to-school/

5. American Lady Was Pen Pals With Muhammad Ali Till His Death
Stephanie Meade of Seattle, USA was pen pals with Ali since the age of 10 right up till his death. They would regularly correspond through letters where Meade would tell him about her secrets and fears and Ali would offer inspiration. This continued even after Ali's Parkinson's took a toll on his ability to write.
Read more: http://baysidejournal.com/muhammad-ali-was-american-ladys-pen-pal-for-30-years/

6. Hindu Sena Celebrates Donald Trump's Birthday

The Hindu Sena, a right-wing organization celebrated Donald Trump's birthday with a party for the Republican party's presumptive presidential candidate. They believe Trump will deliver them from Islamic terror.
Read More: http://baysidejournal.com/not-the-onion-hindu-sena-celebrates-donald-trumps-birthday/