Frequent travellers, pilots, airline crew do the rounds of countless airports, terminals with long layovers. It's only fitting they list out the best and worst airports in the world.
1. The Best
i. Singapore Changi Airport
Singapore airport has got to be one of the best in the world. Arcade, movie theater, gym, best place for long layovers. [number1son]
I've had to spend the night in the Singapore airport. Was like staying in a nice hotel. [vdogg89]
ii. Detroit Metropolitan Airport
I love going to the Detroit airport. It has everything you could ever need. Like a restaurant just of gourmet PB&Js. [lrugo]
iii. Denver International Airport
The city of Denver requires spending 1% of the budget for any construction project on art. As a result, DIA has an amazing variety to art installations. Including oddities like fake fossils in the floor and things designed to spin as the train passes. [Footwarrior]
iv. Minneapolis Saint Paul International Airport
Minneapolis is my favorite. They are efficient and friendly. Hate LAX. [malestrippper]
As a recent passenger, I appreciated the train directly to the Mall of America during a long layover. [Bigred2989]
v. Zurich Airport
The largest international airport of Switzerland is consistently ranked as one of the best ranked airports in the world. Precise, efficient and tidy, it also one of the best airports for sleeping.
vi. Dubai International Airport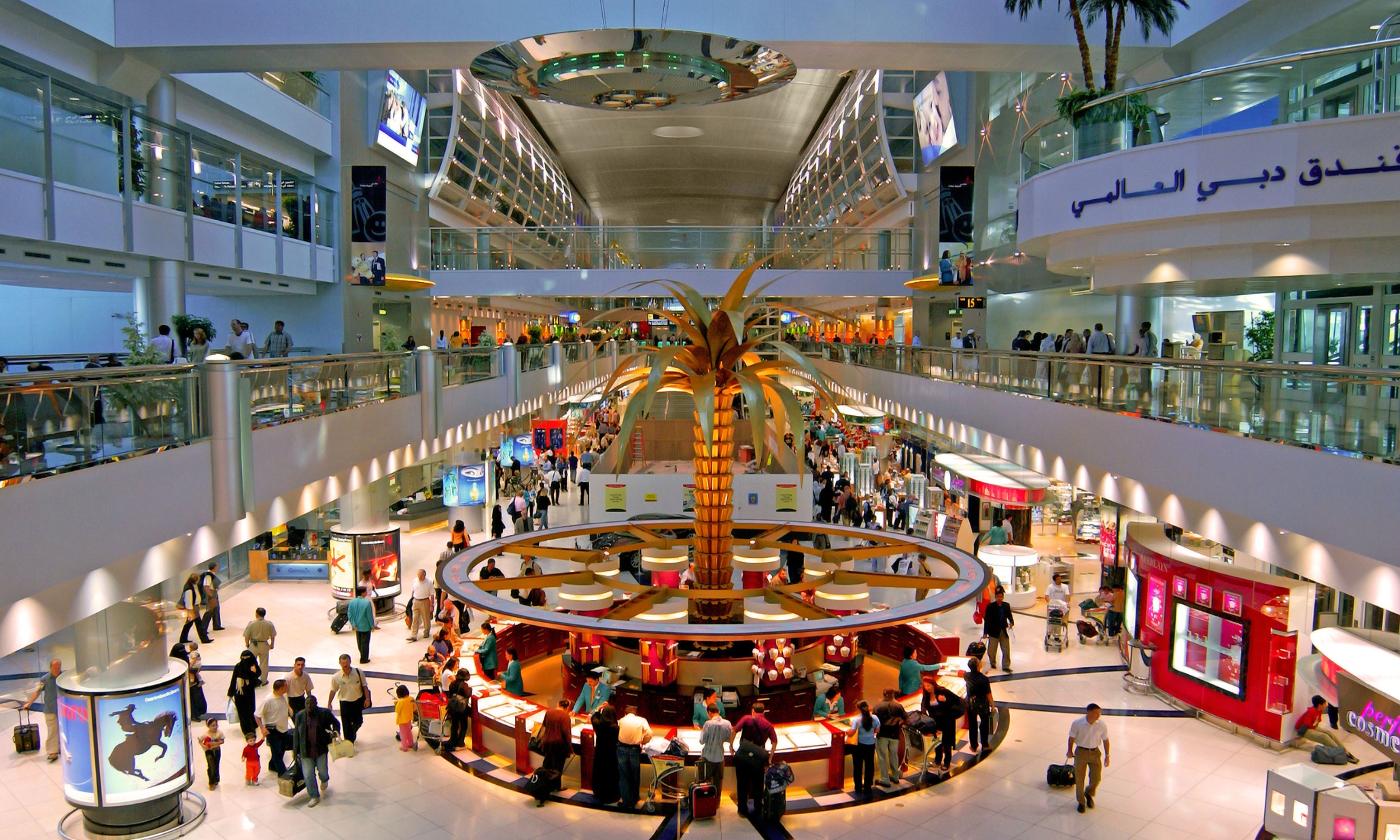 The world's busiest airport and also one of the best airports in the Middle-East. It is clean, efficient and offers various entertainment options.
vii. Schipol, Amsterdam 
Amsterdam's Schipol airport was placed number 9 on the top 10 airports in the world as ranked by airline customers. The orderly and efficient airport is a duty-free shopper's paradise and offers a plethora of self-service options.
2. The Worst
i. Tribhuvan International Airport, Kathmandu
Kathmandu is the worst airport in the world by far. A glorified bus station running at 600% capacity with no amenities and confusing security. Has some nice couches now though. [buildabeast]
ii. La Guardia, New York
LaGuardia is awful. Crossing runways (one to takeoff, one to land), constant ground delays to takeoff and to get to the gate. Cramped terminal and just looks outdated. [CPL_593H]
Laguardia is by far my least favorite airport. I've been flying once or twice a week for nearly five years all over the country, and it's the saddest shithole there is. The southwest terminal is essentially a skinny hallway with a couple dinky food shops shoved alongside the wall. The rows of chairs are just dropped wherever there's a random space and there's no outlets or personal space to be found. It also seems to attract a lot of people with no concept of airport etiquette or hygiene.
Plus it somehow manages to feel dark and dirty regardless of the time of day. I typically try to time my arrival to allow for no extra time between walking into the terminal and onto the plane. Otherwise it's just depressing. [ans933]
iii. LAX, Los Angeles
I f*cking hate LAX. If you land early you're f**ked. If you land late you're f*cked. There's construction everywhere, it's always a mess to taxi around. It's just sh*tty and ugly inside for how iconic it is too. [HeroOfTime_99]
iv. Any Plane From Dubai to South East Asia
If you want to live through the worst boarding clusterf**k on earth, board a plane in Dubai to South Asia, specifically Bangladesh. 777-300ER, 427 seats. "This is your boarding announcement. Please remain seated. We ask only Skywards Platinum and Gold, passengers in Business Class and passengers with small children or who require assistance to board at this time." Boom, 400 people crowding the gate. None of the Bangladeshi migrant workers speak English, none of the DXB ground crew speak Bangla. Everyone has 3 carry-ons and pushes like it's a bus in Dhaka that might leave without them. Absolute gangfuck. Every time. The foreigners who are there the first time all look distraught. The Bangladeshis all push and chatter in Bangla, ignoring any instructions. Takes twice as long as it should, without fail. [Turicus]