Shopaholics in the City, rejoice! Linking Road is open again
Linking Road Finally Reopens
Bandra's iconic street shopping hub has reopened after 17 days. The shop owners were protesting against the BMC's proposal to relocate them. They also want a written guarantee from the BMC that they won't be uprooted again. Sounds fair.
Drunk Men Beat Up Cop in Mumbai
Why? Why would you do something so stupid. Three drunk men at Nalasopara railway station beat up a Government Railway Police constable, Suryakant Yelhe, so badly that he had to be hospitalized. Two of the accused, Rajesh Devgadhi and Salim Shaikh have been arrested. The third one is absconding.
Mukesh Ambani makes his debut on FOMO. Obviously, he made National headlines.
Mukesh Ambani: Data is the New Oil
It's a known fact that when Mukesh Ambani gets into a business, he won't exit without making a couple of billion dollars at least. And when he says. 'Data is the New Oil', you better take note.
ISIS 'Kill List' Has 150 Hackers from Maharashtra, 70 From Mumbai
The National Investigation Agency (NIA) has a 'Kill List' of 150 hackers that has been prepared by ISIS. This is a list of computer engineers and techies who have helped security agencies track potential recruits and ISIS handlers in the country. Out of the 150, around 70 are from Mumbai.
People have too much money today and they don't use technology smartly. Here's our World update.
Church of England Votes For Gay Marriage After Bishop Presses Wrong Button
The Church of England ended up with egg on their faces after they voted in favour of gay marriage because they got confused with the buttons. The Right Reverend Christopher Cocksworth admitted his mistake and said other members of the clergy might have done the same.
Buy $100 Luxury Water at Harrods
You can now buy $100 bottles of Svalbarði Polar Iceberg Water, aka 'luxury water' at Harrods, London's iconic department store. This water is collected off melting icebergs in the Arctic, and the reason this is not harmful to the environment is because 'otherwise it would melt into the sea' according to Jamal Qureshi, the founder of the company.
Today's Sports update is hilarious. Well, at least one of them is. The second one is a bit of a downer.
Asamoah Gyan Has Unethical Hair According to UAE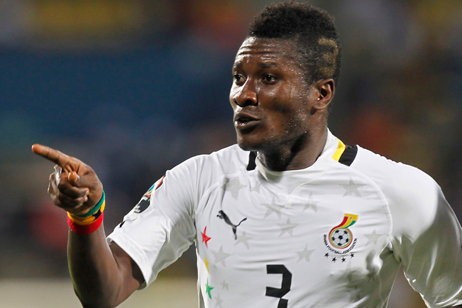 Ghanaian footballer Asamoah Gyan has been deemed to have unethical hair under the United Arab Emirates Football Association rules. Gyan is on loan at Dubai's Al Ahli club. Gyan is one among 46 footballers who have got warning letters from the Association.
Economic Slump May Hit IPL Auctions 
Players in the IPL shouldn't expect huge amounts when they are bid upon at this year's auction. What with demonetization and a slowing down of India's economy, this year's teams may draw their purse-strings tight.
We are trying something new with Entertainment today. Let us know what you think of it.
Running Review of Running Shaadi
.@Runningshaadi starts with Nimmi (@taapsee) confessing about having premarital sex to her friend Ram (@TheAmitSadh). #RunningShaadi (1)

— Priyadarshini Patwa (@FilmyBasanti) February 16, 2017
Ram works for Nimmi's father. Ram wants to take this relationship forward, however Nimmi just wants friendship #RunningShaadi 2/n

— Priyadarshini Patwa (@FilmyBasanti) February 16, 2017
#Review: Soon Ram decides to marry someone else & starts a website '#RunningShaadi ', for people whose families are against their love. 3/n

— Priyadarshini Patwa (@FilmyBasanti) February 16, 2017
#RunningShaadi: The website becomes popular among people. Everything is going great until Nimmi & Ram fall in love & run away.
4/n

— Priyadarshini Patwa (@FilmyBasanti) February 16, 2017
Well, the movie made us do it. We reviewed this movie on Twitter while we were watching it. This Taapsee Pannu-Amit Sadh starrer is worth a time-pass watch.
Selena Gomez Releases First Song in A Year
'It Ain't Me', Selena Gomez's first song in almost a year is out now. Watch it!
Today in History, we pay homage to one of the pioneers of the Indian film industry. Dhundiraj Govind Phalke, popularly known as Dadasaheb Phalke died this day in 1944.
The Dadasaheb Phalke Award is the highest award in Indian cinema, and it's named after the 'Father of Indian Cinema'. Phalke's debut film was Raja Harishchandra in 1913.
If this is not News That Will Make You Smile, then you are dead inside. DEAD. 
7-Year Old Kid Sends Mail to Google CEO Sundar Pichai, His Reply is Fab
These two letters. One to the Google Boss, the other from the Boss. 'nuf said.