We start off with the Oscars tonight. Like we would start off with something else other than the biggest night in Entertainment.
It Was All About Oscars 2017 this Morning
And the Oscar goes to:
Best Picture: Moonlight
Best Director: Damien Chazelle for La La Land
Best Actor: Casey Affleck for Manchester by the Sea
Best Actress: Emma Stone for La La Land
Best Actor in a Supporting Role: Mahershala Ali for Moonlight
Best Actress in a Supporting Role: Viola Davis for Fences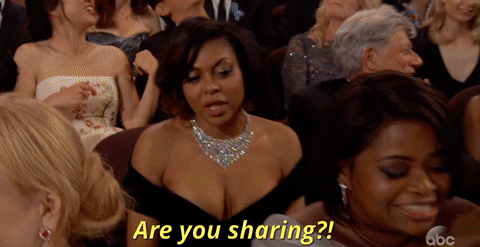 Yep, he did it! @jimmykimmel tweeted President Trump "u up?" and #merylsayshi. #Oscars pic.twitter.com/0kW7VeMdah

— The View (@TheView) February 27, 2017
Keith Urban tweets video from #Oscars front row, featuring two stars of the show, Gary and Vicky from Chicago. https://t.co/HnlDqdQoKW pic.twitter.com/awZPTESjNc

— ABC News (@ABC) February 27, 2017
CBFC Doesn't Know to View Films
Alankrita Shirvastava, the director of Lipstick Under My Burkha is furious with the Censor Board for denying a certificate to her film. Read the whole interview here.
Now back to Mumbai City.
Mumbai is the Richest City in India
Like there was any doubt about this. According to the New World Wealth report, Mumbai has $820 billion in wealth with 46,000 millionaires and 28 billionaires.
Vintage Cars Bring Back Bygone Era on Mumbai Roads
Some of the best cars from Mumbai were being driven around at the Vintage Car and Classic Car Club of India's (VCCCI) 28th annual rally. See more cars here.
The Mumbai Lawyer Who is Making Swachh Bharat a Reality
Afroz Shah  has removed 48 lakh kg of plastic from Versova beach and is now focusing his attention on dirty toilets in slum areas. He has been given Champions of the Earth award by the United Nations for his efforts. Read the whole story here.
Comedy and Tragedy in the Nation today.
Cash Agency Forgets Rs. 25 Lakhs Outside ATM
There was Rs. 24.68 lakh lying in a box outside the ATM of a public sector bank in Vadodara, Gujarat. An employee of a cash agency that fills up ATMs had forgotten about it. Read the whole story here.
Gurmehar Kaur Approaches DCW Against People Who Threatened to Rape Her
Daughter of slain Kargil soldier Captain Mandeep Singh, Gurmehar Kaur has approached the DCW to lodge complaints against people who have made death threats to her on Twitter and other social media. Read the whole story here.
Tiger Woods made his presence felt Today in History. And no, it wasn't because of his infidelity.
A favourite cricketer of ours gir gaya hamaari nazron mein. That's what happened in Sport.
Virender Sehwag Should Be Ashamed of His Tweet
Bat me hai Dum !#BharatJaisiJagahNahi pic.twitter.com/BNaO1LBHLH

— Virender Sehwag (@virendersehwag) February 26, 2017
Not surprising that "nationalists" mock @mehartweets for one pic out of an entire series. Their vision as always is limited by their hate. pic.twitter.com/SCzRL76Jf7

— SamSays (@samjawed65) February 26, 2017
Now, we haven't commented on the Ramjas college fracas between the right-wingers and the liberals because we don't know who is right and who is not. But this Virender Sehwag tweet is definitely wrong. With this one tweet, he trivialized the death of a soldier in Kargil. Read a more detailed analysis here.
Ankur Mittal Wins Silver in Men's Double Trap Event at ISSF World Cup
Ankur Mittal comes from a family of shooters. His father Ashok Mittal and brother Ajay are shotgun shooters. He did them proud by winning silver at the ISSF World Cup. Read the whole story here.
Today's News that Will Make You Smile is a little scary.
Tribal Boy Mistakes Leopard Cubs for Cats
A six-year old boy in Andhra Pradesh found two leopard cubs, thought they were cats and took care of them for two days until neighbours realized what he was doing and called up forest officials. The officials released them into the forest. Read the whole story here.
Today's Tech update is a throwback to history
Five Things You Need to Know About the New Nokia 3310
Yes, the old Nokia phone is coming back. It's funny that all of us are getting nostalgic over it and are going ga-ga over it on our smartphones. But here are five things you should know about the new 3310. Read what they are here.