So its Onam and you're not in Kerala. Have no worries, because the best Sadya can be found right here in Mumbai, with just a little bit of effort! If you thought of Matunga, well-known for its South Indian eateries, make sure not to limit yourself to this area because some of the best Sadya in the city is found elsewhere. Sadya, which is the traditional vegetarian spread served on a banana leaf during the festival of Onam, can be had in various eateries across the city. Here are some of the best ones to visit this Onam.

1. Mani's Lunch Home, Matunga
This award-winning restaurant is packed to the brim during the festival of Onam. Mani's serves the traditional Sadhya during Onam and most customers leave raving about the quality of the delicacies.With waiters clad in the traditional mundu and customers dressed in their Onam finery, Mani's sets the mood for a typical Onam meal. The sadya includes three rice courses, each served with parippu (dal), sambar and rasam. Besides the papadums, buttermilk, pickle and plantain chips, you're served a colorful array of dishes – kaalan, avial, thoran, olan, pachadi. So crowded is it during Onam that many times, the restaurant had to lease space from the temple across the road to accommodate the bustling crowd! So if you're planning a visit to Mani's during Onam, make sure you get there early. Real early.

2. Hotel Deluxe
Hidden in the bylanes of Fort, Hotel Deluxe is worth a visit for all those hungering for a banana-leaf meal. Standing in the same location for years, Deluxe has made sure to serve customers the best quality meals, and its no different during the festive season of Onam. Like Mani's, it is difficult to find an empty spot here; Onam at Deluxe means crowds lined up, waiting for their chance at tasting the delicacies on offer. For the rest of the year, too, Deluxe serves a scaled-down version of the Sadhya on Sundays, so if you never make it here on Onam, make sure you dedicate one Sunday to a finger-licking meal here!

3. Taste of Kerela, Fort
Right next door to Hotel Deluxe, Taste of Kerala competes with Deluxe for the title of the best mallu food-serving restaurant in Fort. A slightly more upscale version of Deluxe, Taste of Kerala serves North Indian food as well the usual Malabari cuisine. On Onam, however, you might want to give that a miss and settle for the classic Sadya.

4. Sneha Restaurant, Mahim
Although small and hard to locate, Sneha finds popularity with crowds thanks to their authentic Malyali food. It has the honour of being awarded the "Tastiest Beef in Asia" award by Chowzster, Singapore (shortly after the unfortunate beef ban) its worth a visit on Onam.

5. Just Kerala, Andheri East
With everything from North Indian cuisine, Chinese food and continental food on offer, there's nothing like tasting the rice with sambar, rasam and parippu, part of the traditional Sadya, here. Dig into your favourite South Indian food items here and you'll be sure to come back for more!

6. Rice Boat, Bandra (E)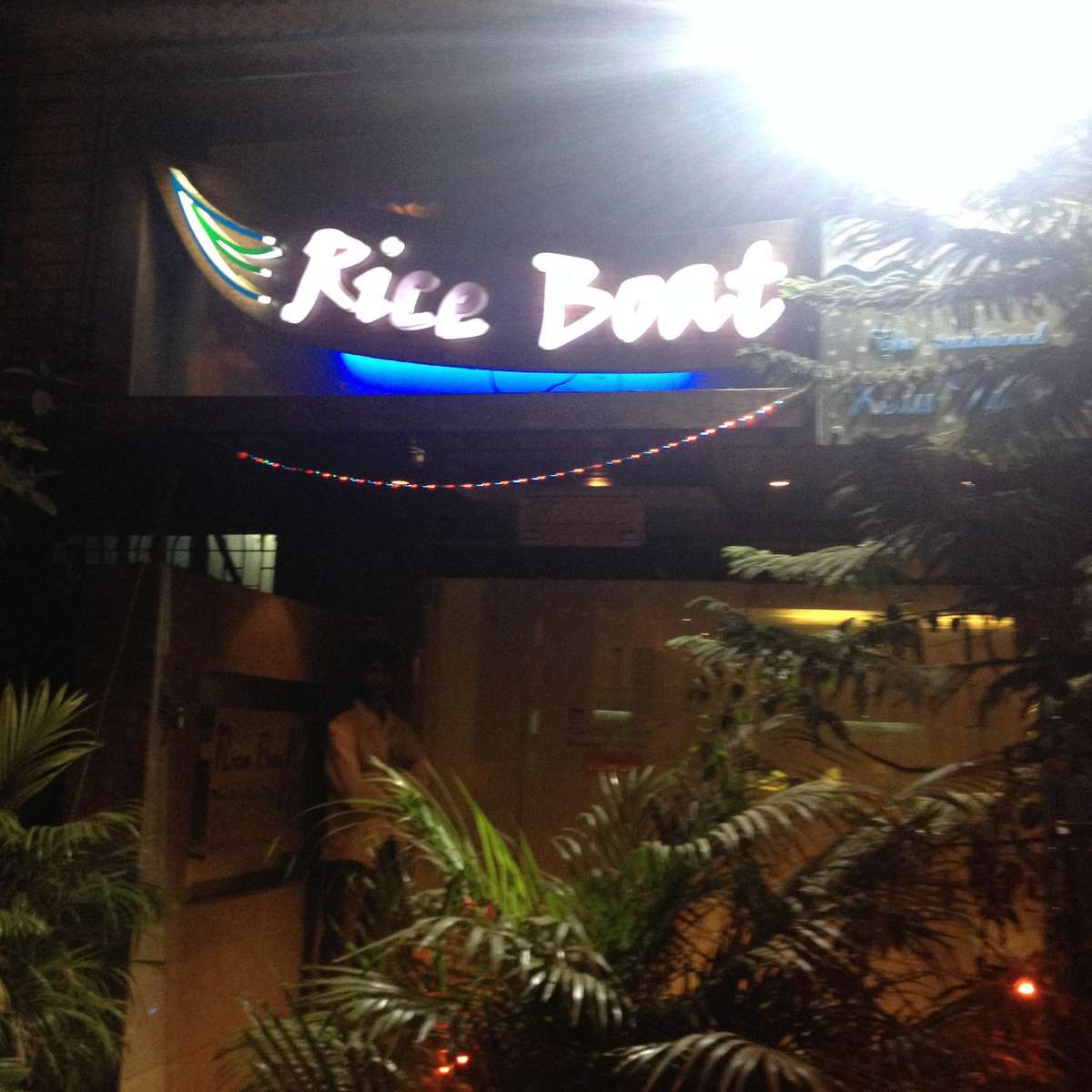 This upscale restaurant is not your typical South Indian eatery but it makes no compromises when it comes to the quality of their food. Although slightly more expensive than the rest, the uniquely named Rice Boat gives you just what you expect: a great, scrumptious Sadya.

7. Murali's, Powai
Located in the greener part of the city, Murali's is one of the most popular South Indian eateries in the area. If you are a Kerala food enthusiast and live close by, make sure you get here for Onam to enjoy the traditional Sadya. Run by a husband-wife team, they manage everything from the cooking to the serving without compromising on quality.