"Oh my God! You're a lefty? You must be so creative/lucky." This is a common comment that a lefty hears. No, seriously. Every time someone discovers that I'm a lefty, they are invariably amused. Do you see right-handed people garnering amusement like that? And what do you mean by, "You must be creative"? What about the lefties who can't even draw a circle, or those who can't even make a paper boat? And why in the world are lefties considered to be lucky? Just because we are a minority we don't have the highest chance of winning a lottery or loot all the casinos in Vegas. Let me tell you exactly how lucky we are: On an average, we live for nine years lesser than our right-handed counterparts. Which is a myth. But it stresses us out nonetheless.
Being a lefty simply means you have a complex collaboration between your genes and your environment, which makes you use your left hand (and your right brain) more. That's it. Only the collaboration is complex, don't complicate our lives because of that.
You wouldn't know, but we lefties face a lot of discrimination and problems. It usually begins at home, when we first hold a pencil by our left hand, and our relatives snatch it and place it in our right hands. Does anyone ever do that to a righty? "Nahi nahi, ulte haath se mat likho." Left hand is ulta for you right-handed geniuses, but it's seedha for us. Our left just feels right.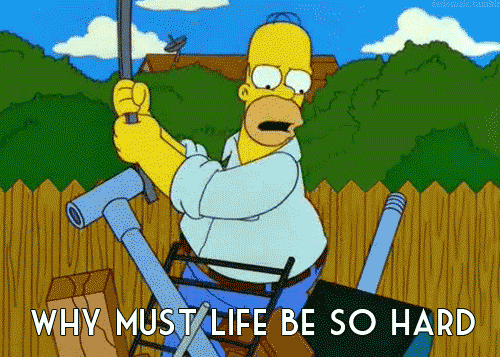 The kind of pressure the word ulta puts on us is something none of you elite righties understand. You don't know when you're at a family function and asked to do tilak with the oh-so-holy right hand and it shivers and that makes the tilak look crooked and the entire family gangs up on you to teach you the ethics of the right-handed club.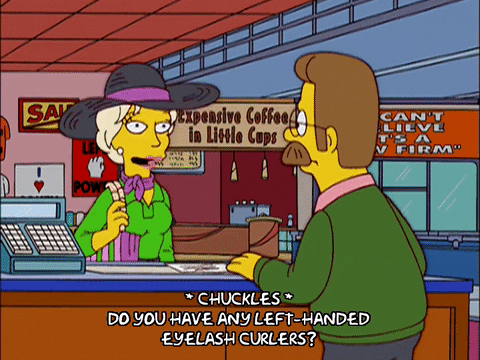 Now, I am a pro at it and I can do all sorts of religious things by my right hand. Now, that is. When I was five years old, I hated those family functions.
My family left me alone, but my school did not. Once during exams, I got a minus five on my paper, just because of my hand preference. Only because I slant my book a particular way while writing, and this gives potential exam cheaters a clear view. I'd barely pass my Mathematics exams, and on top of that, I had my marks reduced.
There are day-to-day tools that are made not keeping us lefties in mind. For instance, the pot we use for making tea has its handle on the right side, which makes it difficult for me to pour tea without spilling it outside the cup. This puts additional pressure on us because of our desi families, because chai spilling is directly related to rishta cancel.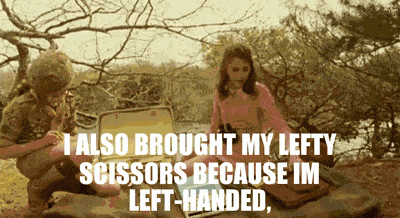 And then there are scissors. The blade works well if the scissor is held in the correct (right) hand. Lefties are known for creative careers. When we can't use tools like scissors in Operation Theatres, our creativity obviously needs to be channeled elsewhere.
Which brings me to music, another barrier. Almost every instrument you'd be required to learn to become a musician these days is made for a righty – violins and guitars being just a few. There are special instruments made for lefties, but they are more expensive than the "common" ones. Only the piano is an unbiased instrument. Anyone can use it, and it is always expensive.
When I was in school, I always had the advantage of sitting on the left side of the desk and never in the middle of two other classmates. But when I joined college and found those fancy desks with flaps, I wanted to sit on the floor. There was no way for us lefties to use those without injuring ourselves, and then it was impossible for us to write on them. Luckily for me, I was selected for the college cultural team because of my creativity, and didn't have to sit for lectures.
Scientists have found that lefties are wired differently, and this makes us prone to allergies, migraines, and insomnia. We also tend to get embarrassed quickly and stutter. Our clan is also known to get angry quicker. But do you blame us? All we've known growing up in this tyrannical, righty-dominant world is struggle and more struggle.
Did you know that the English word 'left' comes from the Anglo-Saxon word 'lyft', which means broken or weak? Also, we lefties are called 'sinister' because it is said that Satan is considered to be a lefty. Contradiction right there. Can you imagine Satan to be broken or weak? If we are sinister Satans, are righties divine? Start using 'Oh Righty' in place of 'Oh God' then.
With so many problems that we have to face in our daily routine, you'd think some sympathy is due. But no, oh no, there are righties who are actually scared of us. The fear of a left-handed person is called sinistrophobia. I wonder what is there to be so afraid of us. If we can kill you with our left hand, a righty can also so do it with their hand. But hang on, there actually are a few famous murderers who were lefties…
Really though, it's almost miraculous that we haven't given up on our lives already, having gone through so much discrimination and so many problems and zero sympathy. But we need to have something to help us cope with the trials of being a lefty. Cue: Alcohol. And talking about the luck that we lefties are known for, lefties are three times more likely to be alcoholics. Toh ab kare toh kya kare? Jaaye toh kahan jaaye?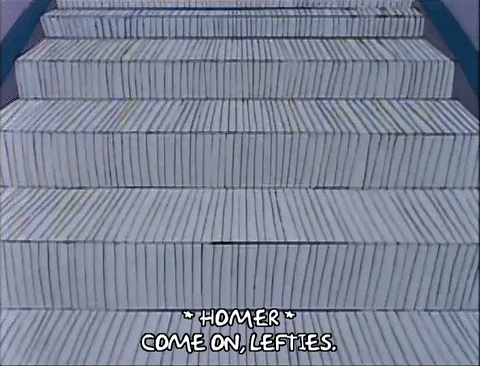 I know one thing for sure. We lefties take pride in calling ourselves lefties. We make up just 10-12% of the world's population. We really must have a special group where we can just sip chai with our left hands and discuss about our problems and gossip about the self-centred right-handed janta.