Temptation, sadness or happiness? Whatever the mood, there's nothing that soothes your mind better than..? Yes, you guessed that right, Desserts! A dessert distresses the stress in your life. Maybe that's the reason why desserts spelled backwards is stressed! And well, some calories are always worth it.
Here's a list of the best dessert places in Mumbai!
1. Café Chokolade
As the name itself suggests, this place is a paradise for chocolate lovers. Loaded with amazing chocolaty milkshakes and sundaes and icecreams, Chokolade will not disappoint you. Fruit dessert lovers, do not worry. There's something in store for you as well. You have to try the Belgian Chokolade!
Cost: 450 for two people.

2. The Rolling Pin
The Rolling Pin is one of the best bakery cum eateries you'll find in Mumbai. The ambience is amazing and the desserts are even better. Enjoy a bit of snacks if you may, but definitely keep 75% of your stomach empty for desserts. It's heavenly, as most of them say.
Cost: 700 for two.

3. Bachelor's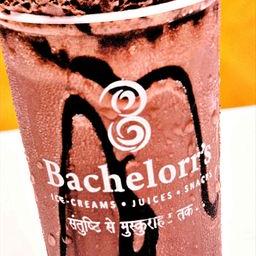 Well, this is certainly the student fave. Try their milkshakes and you'll fall in love. It is perfect for your midnight cravings. After a tiring night of partying, stop here and energise yourself. You have to try their roasted Cadbury ice cream and classic chocolate.
Cost: 750 for two.

4. Theobroma
From cupcakes to cakes to brownies, it's a delight! Again, indulge yourself into some light snacks, and then jump right onto the desserts. Must tries? Overloaded brownies and the Orange Juice Cake, apart from all the pancakes.
Cost: 700 for two.

5. Chocolateria San Churros
The name says it all. Chocolaty heaven with the heavenly taste of heavenly chocolates, HAH! Try any San Churros outlet and you'll absolutely crave for being there again the very next day. Order the 'Churros Sundae, Rocky Road, Churros Poco, Chocolate Sundae and the list goes on and on.
Cost: 800 for two.

6. The Boston Cupcakery
Some of the must tries? Umm, the Nutella, Ferrero Rocher and the apple cinnamon cupcakes. And do not forget the cupcake milkshake. Umm, Yumm and WOW!
Cost: 250 for two.

7. Le 15 Patisserie
Another paradise for the 'cupcakers.' Le 15 is known for its macarons, cupcakes, choux pastries and tarts. One thing that you absolutely have to try is the Red Velvet Cupcake. The sugar rush is priceless. The macaron are the best and worth of being called French.
Cost: 500 for two.

8. La Folie Patisserie
Well, it's quite expensive. But who'd mind shelling a few hundred bucks for an exquisite dessert? The ambience is soothing and the desserts, spectacular. This is one is for sophisticated dessertaholics
Cost: 850 for two.

9. Häagen-Dazs
Häagen-Dazs has a lovely selection of desserts, ice-creams and milkshakes. Well the ice creams here are actually a class apart. You have to try the Belgian Chocolate and Strawberry Cheesecake Ice cream.
Cost: 750 for.

10. Not Just Desserts by Sabina
Umm, having just chocolate cakes? Well, Sabina is there to change your perception. The fruit cakes will leave you wanting more! Trust me. The cakes are fresh and spongy. Well, chocolate loves, do not get sad. Chocolate won't disappoint you either!
Cost: 200 for two.

11. Sweetish House Mafia
Remember the tiny mysterious Nano who would give surprise cookies via a shout-out on Facebook? Well the lady behind it now has her own store! You have to try the Nutella and the sea salt cookie. It is just magnificent. The combination of sweet and salty is scrumptious!
Cost: 400 for two.

12. Petits Plaisirs Patisserie
Ah! Cheesecake lovers, sorry to make you'll wait. But the wait is over. 3P is among the few amazing cheesecake places in Mumbai. Chocolate lovers- ni-dé is splendid. Opera Petit gateaux is divine and the Red Velvet is sumptuous.
Cost: 250 for two.

13. Country of Origin
Double Bonanza! Another amazing Patisserie serving amazing cheesecake. But it is most famous for its delicious dessert jars. Something you have to try are the Haute and the Hazelnut jars!
Cost: 600 for two.

14. Waffle House.
Waffles are the best thing on earth, don't you agree? And when you have a bunch of waffles in front of you, life is perfect. Try the Nutella love, and you'd know what true love actually is.
Cost: 300 for two.