We know SRK as the dimpled, good-humoured, and witty superstar who spins a magical web on the silver screen.  Adding to his accomplishments, the latest one is the Global Icon of The Year award by Times Now.
Let us tell you why we think he deserves every bit of this honour:
1. He is a Self-Made Man
Yes, we've gone over this again and again. But in cognisance of how the industry works, we have to give credit to the man who started from a mass communication graduation programme, to a drama group, later TV, and finally films! And How! He is not just A film star, he is one of the greatest, biggest India has seen. His life is what fairy tales are made of!
2. He is a Smart Businessman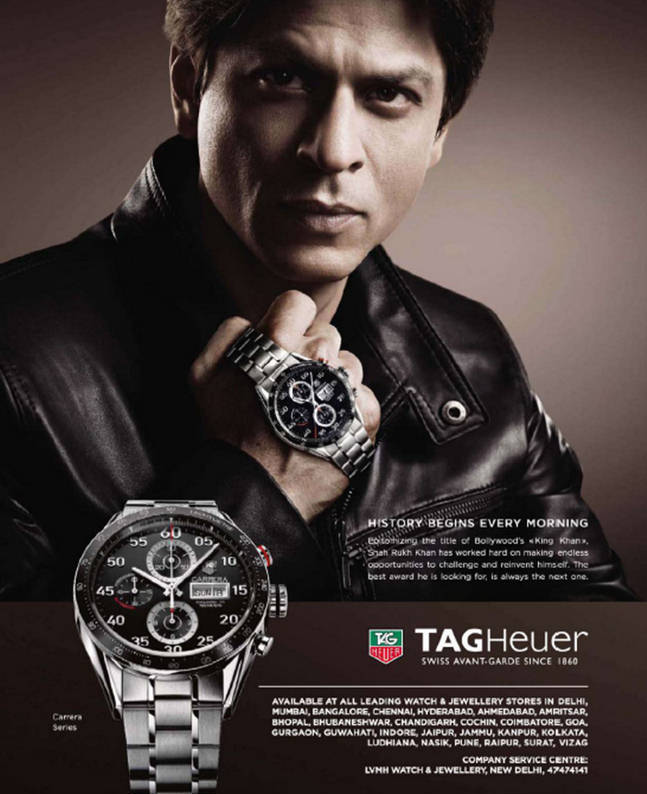 Rising to the top doesn't just happen to anybody. You HAVE to be be smart, you HAVE to be shrewd. Bollywood isn't just a film fraternity, it is a commercially viable film-making industry. And SRK, with his films, production house, brand endorsements, and his non-film commercial interests (read KKR), is one of the top players of the game that is Bollywood!
3. He is International, Desi-Style
Starting off with his collaboration with KJo and Dharma Productions, and their NRI-emotion exploiting movies, DDLJ love in Switzerland, SRK fandom in Germany, to his International Brand Endorsements. Forbes listed him as one of the top paid actors in the world. All the while, SRK stuck to his humble desi roots. SRK is an international phenomenon.
4. He is a Silent Philanthropist
He believes in giving back. Doesn't scream it out loud though. He is the brand ambassador for government-run campaigns for AIDS and Pulse-Polio. He even gave generously to the Tsunami relief campaign. He donated a huge sum to Nanavati Hospital to help the creation of a children's ward. He adopted 12 villages during NDTV's Greenathon Campaign.
5. He has Collaborated Closely with the UN
He collaborated with the UNICEF and India's Health Ministry for a nationwide Child Immunisation campaign. He was appointed by the UNOPS to be the first global ambassador of water supply and Sanitation Collaborative Council. He even got awarded UNESCO's Pyramid Con Marni award, he was the first Indian to win this award.
6. Make-A-Wish Foundation
This is a foundation that strives to grant the wishes of children suffering from life threatening diseases. SRK is on the board of directors of this foundation and is pro-actively making efforts to make the lives of these children better.
7. He has been Conferred with Other International Honours
The Indian government has honoured SRK with the Padma Shree award. The french government has awarded him the Légion d'honneur and the Ordres Des Arts et Des Lettres. He has been bestowed with Morocco's highest honour Datuk.
He is the King of the World!